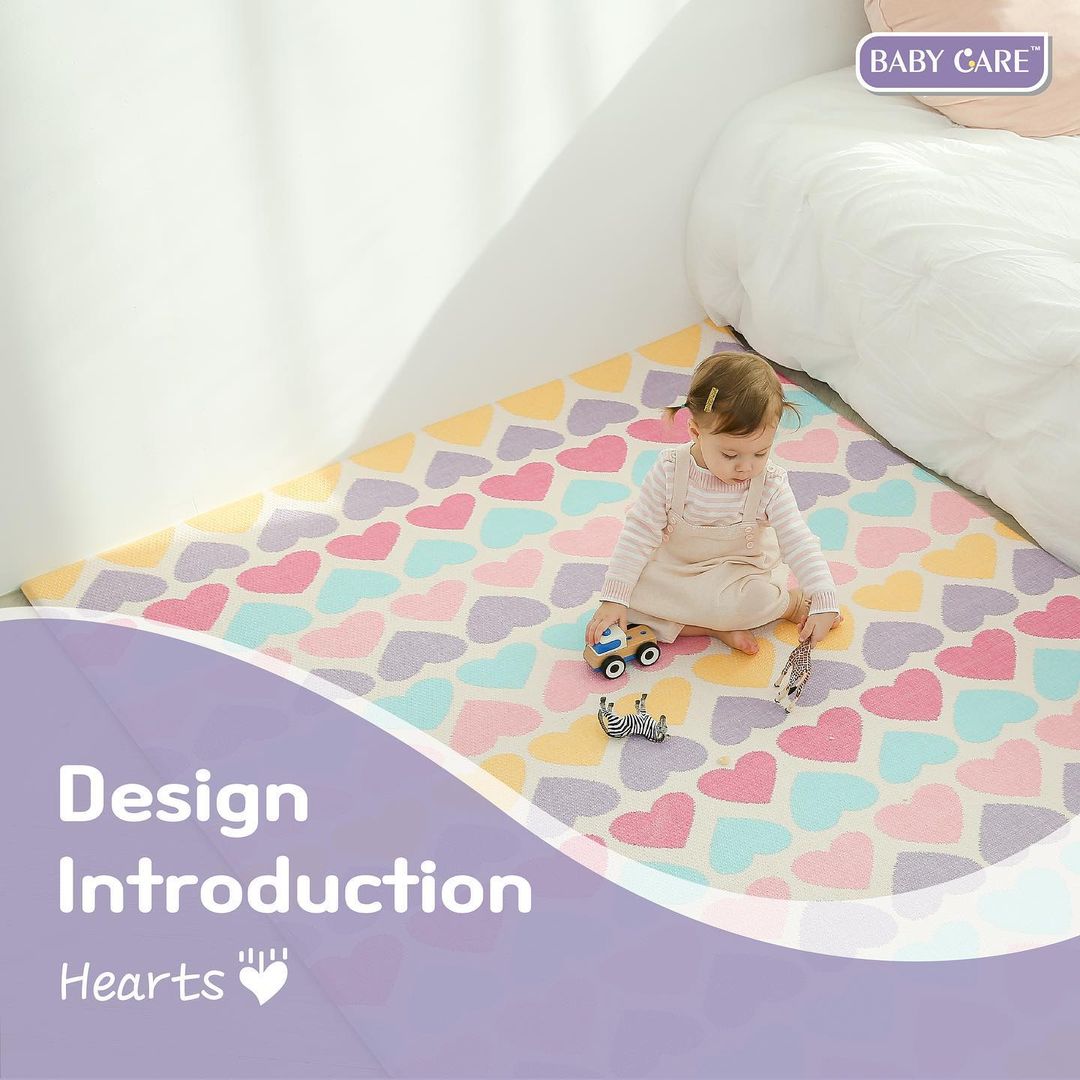 Heart could be meant to be a full of love
What kind of design should we choose for our lovely kids to be the children's room interior become bright and a favorite play space for them?
The choice of moms' is Heart.
The texture effect was printed to give it a warm feeling like a rug. And by printing a variety of colors, they captured the hearts of the kids.
Creating a space where kids can gather to enjoy tea time, play dolls, dance ballet, having dance time and play with various toys! 💜
Meet Heart, a baby care play mat that can be used as a photo zone from newborns and is also suitable as a baby shower gift.